What is a Patent?
A patent for an invention is the grant of a property right to an inventor.
It grants the right to exclude others from making, using, offering for sale, selling or importing the invention.
Utility Patents
A utility patent is what most people are referring to when they say "I want to patent this!" It may be granted to anyone who invents or discovers any new and useful process, machine, article of manufacture, or composition of matter, or any new and useful improvement thereof.
Design Patents
A design patent protects the ornamental design of an article of manufacture as opposed to a utility patent which protects how an invention is used and works.  A design patent, although slightly limited in scope, still proves to be a valuable asset.
Provisional Applications
A provisional patent application acts as a placeholder for a later filed non-provisional patent application.  It will never get examined nor will it issue as a patent, but if done properly, it may allow you to use the provisional filing date as a priority date when filing a utility application.
How Much Does a Patent Cost?
Without having seen your invention, it is tough to determine how much it will actually cost you.  It also depends on what services you would like.  With that said, the costs below are typical of what it might cost to get started with a "simple" invention.  Pricing depends on the complexity of the invention and will ultimately be determined when you present enough information for me to provide you with an accurate quote.
Patentability Search
Starting at:
Patent search firm fees NOT included
Design Patent
Starting at:
USPTO filing fees NOT included
USPTO filing fees NOT included
Utility Patent
Starting at:
USPTO filing fees NOT included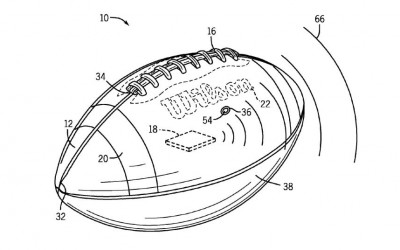 With the start of the NFL season upon us, it's a good time to take a look at some of the more recent football related patents and patent applications that have been issued or published. Wilson Sporting Goods Co. has applied for a patent on an American style...
read more
Free Consultation
(312) 952-3085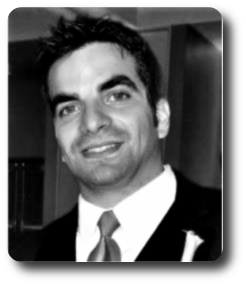 Anastasios G. Garbis
Registered Patent Attorney
I am a registered patent attorney and spend my time consulting entrepreneurs on how to protect their businesses through the use of different forms of intellectual property.  My experiences through my time as an attorney and involvement in various business ventures in the restaurant and hospitality industry have helped me relate to the needs of small businesses and entrepreneurs.
Education:
J.D., The John Marshall Law School; Chicago.
L.L.M., International Business & Trade Law, The John Marshall Law School; Chicago.
B.S., Mechanical Engineering, University of Illinois Champaign-Urbana
Fluencies:
Bar Admissions:
State of Illinois
United States Patent & Trademark Office
Professional Associations:
Hellenic Bar Association of Illinois
National Association of Patent Practitioners
Illinois State Bar Association