Intent To Use
A weekly newsletter provided by Garbis Law, LLC
Is Google Trademark Generic?
Is Google's Trademark Generic?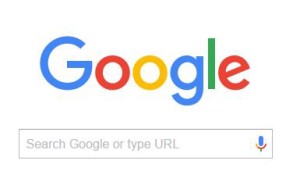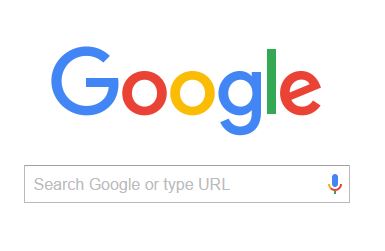 "Google it."  It's probably a phrase you hear or say multiple times a day, but does it also put Google at risk of losing its trademark because it has become too generic? David Elliott certainly thought so when he filed, and Chris Gillespie later joined, a case against Google to cancel its trademark.
Under U.S. law, a trademark becomes abandoned when it becomes the generic name for the goods or services on or in connection with which it is used.  After an Arizona District Court sided with Google, the case was appealed and on May 16, 2017, the Ninth Circuit Court of Appeals ruled that the term "Google" has not become a generic term and is still enforceable as a trademark.
How did we get here?
In 2012, Gillespie registered 763 domain names that contained the word "google" and another identifier of a brand, person or product.  Examples included domain names like "googledisney.com" "googlebarackobama.com," etc.
Google, Inc. filed a complaint with the National Arbitration Forum ("NAF") arguing that the domain names are confusingly similar to the Google trademark and violate the Uniform Domain Name Dispute Resolution Policy.  The NAF agreed with Google and all of the domain names were transferred to Google.
Elliott and Gillespie then filed an action in the Arizona District Court petitioning for the cancellation of the Google trademark on the grounds that the word "google" is primarily understood as "a generic term universally used to describe the act of internet searching."  Elliott relied on the fact that the public uses the word "google" as a verb and argued that verb use constitutes generic use as a matter of law and that trademarks should be used as an adjective.
The District Court agreed with Google that there was not sufficient evidence to show that the public primarily understands the word "google" as a generic name for internet search engines.  The Ninth Circuit rejected Elliott's arguments on appeal and sided with Google as well.
Court's Reasoning
The Ninth Circuit reasoned that Elliott "failed to recognize that a claim of genericide must always relate to a particular type of good or service" and that he "erroneously assumes that verb use automatically constitutes generic use."
Elliott argued that a mark needs to be used as an adjective to constitute trademark use, but the Court points out that Congress specifically acknowledged that a speaker might use a trademark as the name for a product and yet use the mark with a particular source in mind.  For example, in Coca-Cola Co. v. Overland, Inc., 692 F.2d 1250 (9th Cir. 1982), the Coca-Cola Company sued a restaurant where its servers routinely sold its customers "a coke," but then served them something other than a Coca-Cola.  The restaurant claimed the term "coke" was generic for all cola beverages because the employees thought customers were using the term in a generic sense.  This argument was rejected because it failed to show what the customers were actually thinking, or whether they had a particular source in mind.
The Court uses this theory to reject Elliott's argument as well.  If trademarks can only be used properly as adjectives, there would be no reason to require evidence showing the inner thought process of the public.  Just as the restaurant was not in the mind of its customers in the Coca-Cola case, Elliott did not provide adequate evidence showing whether or not the public had a particular source in mind when using the term "google" as a verb.
In other words, Elliott had to show that when people say they will "google" something, they were not referring to actually searching on Google, but on a general search engine.  Google, on the other hand, was able to provide evidence that the public primarily understands "Google" as a trademark for its own search engine and not a general term for all search engines.
Elliott stated that there is no efficient alternative for the word "google" as a name for "the act" of searching the internet regardless of the search engine used, but the Court did not agree.  In order to prove there is no efficient alternative, Elliott must be able to show that there is no way to describe "internet search engines" without calling them "googles."  The Court mentions that genericide typically doesn't happen until the trademark has become the exclusive descriptor of something that competing brands cannot compete effectively without using the name.  In other words, according to the Court, until we start calling internet search engines "googles," much more needs to be shown to make the Google trademark generic.
What do you think?  When you "google" something, do you immediately think you will do so on Google's search engine, or any random search?  As it is clearly important to know what is going on in the mind of a consumer when he or she hears the word "google" or the act of "googling" something, it will be interesting to see where this goes in the next few years.
If you would like to read the 9th Circuit Opinion, you can download it here: Google Opinion
Trademark applications are done for a flat fee, which includes a trademark search, opinion as to the likelihood of registration, and filing the application with the trademark office.
Have you come up with a great name or slogan, but haven't opened up shop yet?  That's OK.  You can still reserve your trademark with an "intent-to-use" application.  Find out more HERE.
Trademark Renewal
If you already have a registered trademark, you will need to renew it every once in a while so it does not expire.  If you stop using your trademark to identify the goods/services it protects, it no longer operates as a trademark.
Trademark Assignment
Selling your business or need to transfer your trademark to a different entity?  This is called an "assignment," which is recorded with the USPTO.
Trademark Infringement
Let's face it, no matter what you do, there may be others who copy you.  Unfortunately, you may also find yourself on the wrong end of a cease and desist letter.  I can help you identify whatever rights you may have and provide an opinion on how you should proceed.  Depending on your situation, sending a cease and desist to an infringer, or responding to an infringer can all be handled.  Additionally, I can help you negotiate a settlement agreement with the other party.
Ready to Protect Your Brand?
Click below to get started!
Latest From The BrewCenter
Anastasios G. Garbis
Registered Patent Attorney
---
I am a registered patent attorney and spend my time consulting entrepreneurs on how to protect their businesses through the use of different forms of intellectual property.  My experiences through my time as an attorney and involvement in various business ventures in the restaurant and hospitality industry have helped me relate to the needs of small businesses and entrepreneurs.