Intent To Use
A weekly newsletter provided by Garbis Law, LLC
Gene Simmons Wants To Trademark Hand Gesture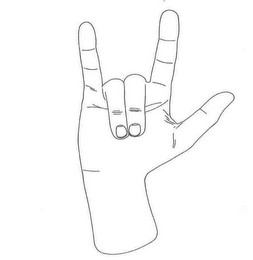 On June 9, 2017, KISS bassist and co-lead singer, Gene Simmons, filed a trademark application for a familiar hand gesture he uses on stage.  
According to the trademark application, the mark depicts a hand gesture "with the index and small fingers extended upward and the thumb extended perpendicular" in connection with entertainment services, namely live performances by a musical artist and personal appearances by a musical artist.
The application claims a first use in commerce date of November 14, 1974, which coincides with Kiss' Hotter Than Hell Tour.
It will take at least three months for this application to be assigned to an Examiner for review.  If accepted by the Examiner, a 30 day opposition period will follow which might find Simmons fighting for use of the mark.  Anyone who may be damaged by the actual or proposed registration of a mark can challenge it.
Simmons, who is no stranger to the trademark process with 180 applications one file (most have not registered), also applied for two additional marks in the same week:
IMOGUL for a general feature magazine in the fields of entertainment, music, popular culture, celebrities, politics, film, business, personal finance and lifestyles.
GENE SIMMONS BAND LOS ANGELES, CA – this logo protects the use on clothing and entertainment services.  This is the band name of Simmons' new solo venture.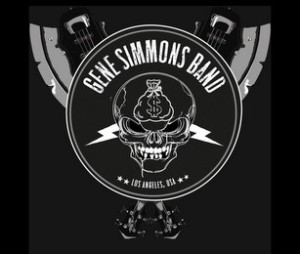 Trademark applications are done for a flat fee, which includes a trademark search, opinion as to the likelihood of registration, and filing the application with the trademark office.
Have you come up with a great name or slogan, but haven't opened up shop yet?  That's OK.  You can still reserve your trademark with an "intent-to-use" application.  Find out more HERE.
Trademark Renewal
If you already have a registered trademark, you will need to renew it every once in a while so it does not expire.  If you stop using your trademark to identify the goods/services it protects, it no longer operates as a trademark.
Trademark Assignment
Selling your business or need to transfer your trademark to a different entity?  This is called an "assignment," which is recorded with the USPTO.
Trademark Infringement
Let's face it, no matter what you do, there may be others who copy you.  Unfortunately, you may also find yourself on the wrong end of a cease and desist letter.  I can help you identify whatever rights you may have and provide an opinion on how you should proceed.  Depending on your situation, sending a cease and desist to an infringer, or responding to an infringer can all be handled.  Additionally, I can help you negotiate a settlement agreement with the other party.
Ready to Protect Your Brand?
Click below to get started!
Latest From The BrewCenter
Anastasios G. Garbis
Registered Patent Attorney
---
I am a registered patent attorney and spend my time consulting entrepreneurs on how to protect their businesses through the use of different forms of intellectual property.  My experiences through my time as an attorney and involvement in various business ventures in the restaurant and hospitality industry have helped me relate to the needs of small businesses and entrepreneurs.