Welcome to the BrewCenter
The latest industry trademark news and information to help you and your business
Trademark Disputes
The recent boom in the brewing industry has led to an increased number of trademark disputes involving breweries, distilleries, wineries and related establishments.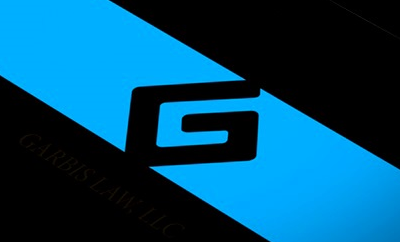 Intent To Use A weekly newsletter provided by Garbis Law, LLC Mothers Against Drunk Driving ("MADD") has filed an opposition to a trademark application for the mark MADD MULE BREWERY as it believes it will be damaged by the registration.   MADD believes that...
Trademark applications are done for a flat fee, which includes a trademark search, opinion as to the likelihood of registration, and filing the application with the trademark office.
Have you come up with a great name or slogan, but haven't opened up shop yet?  That's OK.  You can still reserve your trademark with an "intent-to-use" application.  Find out more HERE.
Trademark Renewal
If you already have a registered trademark, you will need to renew it every once in a while so it does not expire.  If you stop using your trademark to identify the goods/services it protects, it no longer operates as a trademark.
Trademark Assignment
Selling your business or need to transfer your trademark to a different entity?  This is called an "assignment," which is recorded with the USPTO.
Trademark Infringement
Let's face it, no matter what you do, there may be others who copy you.  Unfortunately, you may also find yourself on the wrong end of a cease and desist letter.  I can help you identify whatever rights you may have and provide an opinion on how you should proceed.  Depending on your situation, sending a cease and desist to an infringer, or responding to an infringer can all be handled.  Additionally, I can help you negotiate a settlement agreement with the other party.
A look at a USPTO opinion on marijuana trademarks, two Miami breweries fighting over a name, and a set of strip clubs arguing over a legendary Native American name.
Sam Adams files for BREXIT trademark after Great Britain's historic vote to exit the European Union
A distillery in Astoria, Oregon has been forced to change its name for a second time in two years, with brewery and distillery trademarks at the center of it…
Motorworks Brewing Petitions to Cancel Motor City Brewing Works Trademarks for lack of "use in commerce."
Anastasios G. Garbis
Registered Patent Attorney
---
I am a registered patent attorney and spend my time consulting entrepreneurs on how to protect their businesses through the use of different forms of intellectual property.  My experiences through my time as an attorney and involvement in various business ventures in the restaurant and hospitality industry have helped me relate to the needs of small businesses and entrepreneurs.
Ready To Brew? Let's Talk.